Altron's export market continues to grow...
3
rd
Mar 2016
Over the past 10 years Altron has shipped its CCTV products to over 50 countries and the number of countries and overseas customers we supply continues to grow.
We make shipments weekly and to enable safe and easy loading of containers (which are commonly 40 ft long), we have a specific loading bay with overhead gantries, capable of lifting up to 5 tonne, so no problem with loading large and heavy CCTV poles or monopole structures and for standard poles and towers, loading times are kept to a minimum.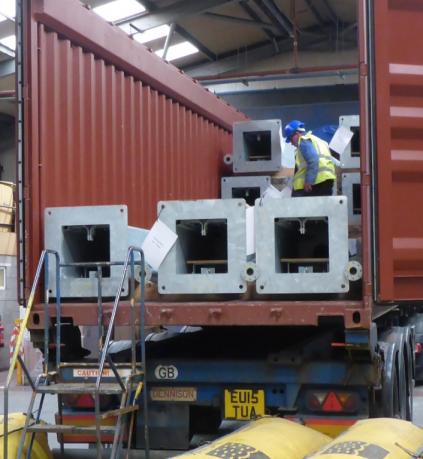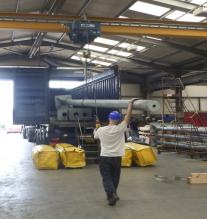 With dedicated staff, all supporting certification is covered, including Factory Acceptance Tests when required and all associated export documents.
We continually develop our export products to take account of the specific requirements which are relevant to the industry sectors they are used in. Based on our standard modular columns and towers and also our tilt-down poles and cabinet based pole products, these are often adapted for high loading explosion proof camera housings, junction boxes, washer bottles and also to fit lighting, conduits/cable trays, ladders, platforms, speakers, beacons, radar and any other ancillary equipment used on petrochemical sites and for perimeter detection. All take account of the harsh environments they can be installed in and our dedicated software checks to ensure loading limits are not exceeded and that the right product type is proposed.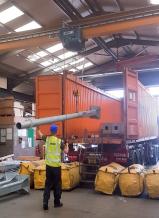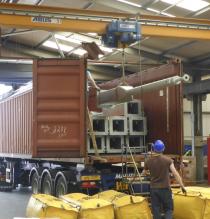 We work closely with customers to confirm proposal drawings, including equipment layouts (for which we have developed a range of mounting brackets) and cable exit points, which can be many and varied. Our tube laser cutting facility enables us to cut cable exit holes accurately and quickly and our lasers coupled with our CNC press brakes enable bracket variations to be easily produced from proposal drawings through to finished articles.
For smaller orders, it may be more economic to ship the product in packing cases and for larger orders, typically 50 units, up to over 1000 units, we ship in multiple container loads, staggered over a number of weeks. We also arrange for road haulage deliveries across Europe.
For overseas export enquiries, contact our sales office on +44 (0)1269 833222